Meet Your Didi: Nazia's Journey to Empowerment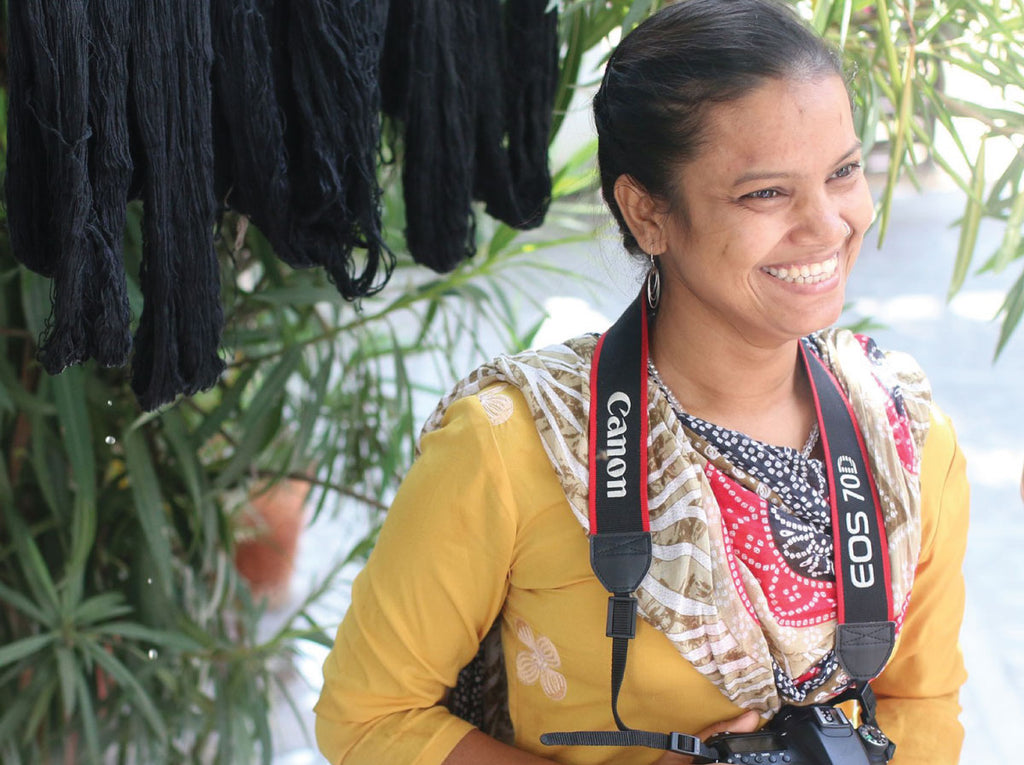 The story of Nazia is powerful and it is hard to imagine the hardships she has had to over come. Despite adversity, Nazia has been with the Anchal team and family  for over 5 years, and has become a natural leader in her Project Assistant role.
During our most recent trip to India, Nazia conveyed that she had been struggling with her son's health ever since he was diagnosed with tuberculosis this year. She tearfully spoke about his medical expenses and feelings of despair. However, despite the extreme challenges, Nazia always expresses her gratitude for the Anchal community and support she has received from the stability in her job.
"I have only been able to afford my son's medical expenses because of Anchal."
We continue to be amazed by Nazia's dedication and talent; she has become a true leader in the community and is a model of how the program can positively change a woman's life. As a project assistant, Nazia is an expert in the complicated designs of our new collections. She takes great pride in her machine stitching and in the high quality of the finished products she makes. The pieces she works on are distributed to all of the artisans to finish, so in essence she helps create every Anchal product.
"I enjoy working with women and hence enjoy working at Anchal Centre. The people who are supporting Anchal have a big heart, and they are not only supporting but they are also up lifting the standard of all artisans."
Continued yearly sponsorship guarantees that Nazia will be able to continue to support her family and expand her design skills at the center. At the close of our conversation she wanted to make sure that I shared her appreciation with her sponsors.
"Thank you for supporting me and my family."
Nazia is a critical member of the Anchal team and we hope to secure her sponsorship for 2017.  Join us in designing change and give her this gift of security during our annual Giving Campaign.