A Look Behind the Didi Design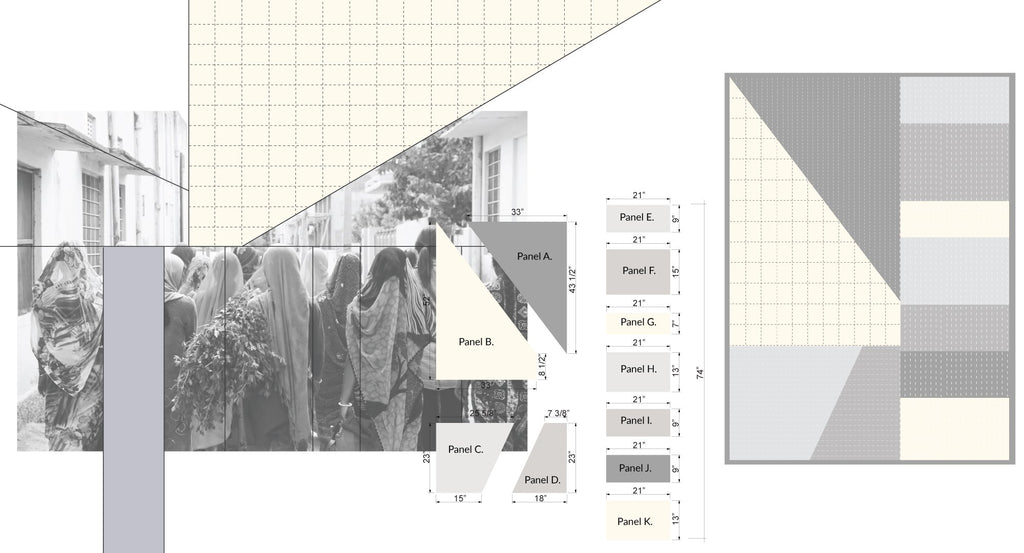 The Narrative Collection is exploring the connection between art and storytelling while inspiring a thoughtful connection to the maker and her journey to empowerment. Each design in The Narrative Collection was inspired by a photo and translated into a quilt's compositional pattern. This week, we are taking a closer look at the didi design.
Didi means sister in Hindi, the native language of Anchal artisans. The didi design was inspired by the sisterhood formed between Anchal artisans. From a photograph of 12 empowered women, shapes and patterns were defined and transformed into contemporary textiles. 
Each piece is handmade by your didi connecting you back to her story. With every purchase made from Anchal, you are not only buying an heirloom quality product, but also investing in the future of the woman who made it. Shop these beautifully crafted didi products and support your sister across the globe.