Fostering Leadership Through Artisan Workshops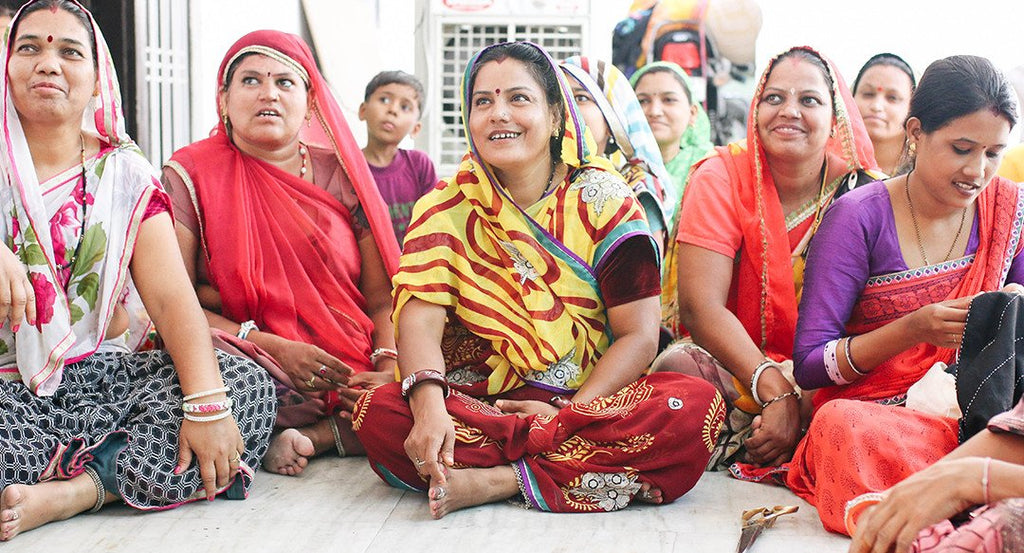 Anchal wants our artisans to be talented designers, but we also want them to be strong leaders. We believe that the women we work with can lead not only their co-workers and their families, but their entire communities. On June 14th we held a Leadership and Communication skills workshop in order to foster the change-maker qualities that we already see in the artisans.
At this workshop, the artisans learned about the importance of using detailed, specific communication as leaders. The workshop facilitator, Dr. Gupta, asked each of the artisans to name the quilt-making tools that they worked with everyday. The artisans discovered that many of them used different names for the exact same the tool. Dr. Gupta recommended that the women decide on and use a single term for the too. He further explained that specific communication is a sign of an efficient leader. Artisan Shama shared what she learned, "it is very important that every one of us should have same understanding about the guidelines, and we should use the same terminology for all the instruments which we are using in production."
During the workshop, the women also discussed the role of leadership. Dr. Gupta showed the artisans a video discussing the importance of leadership and teamwork. The artisans walked away from this workshop feeling confident in their abilities as leaders.
"No task can be properly done without a team, and the team should be united." Anchal Artisan Mamta