Meet Anchal Artisan: Laxmi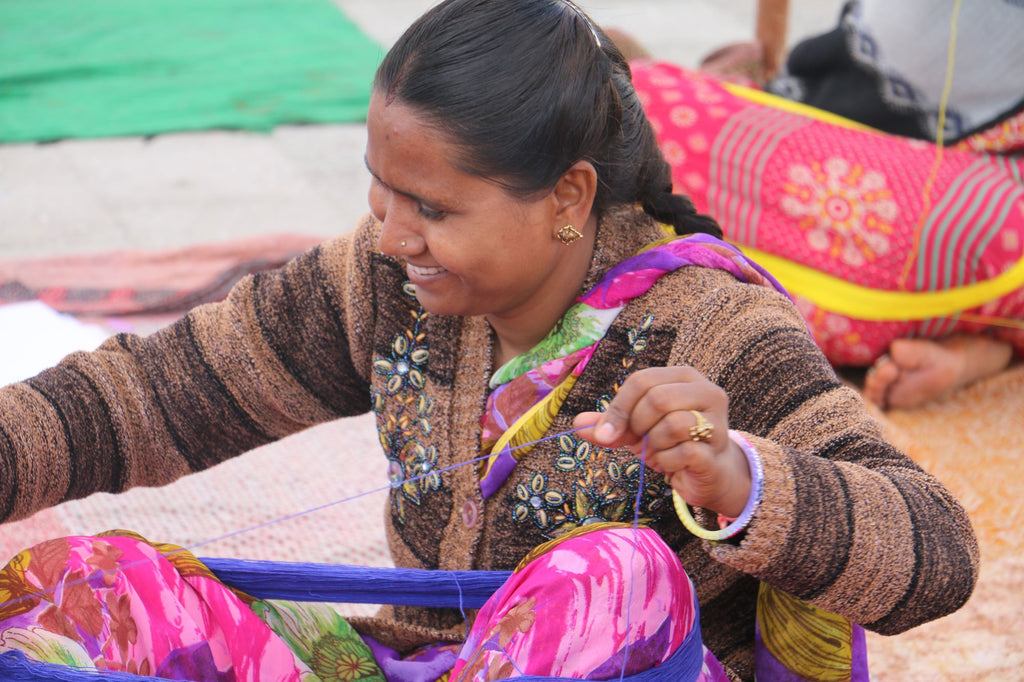 A mother of three, Laxmi was determined to provide a better life for her family. She dreamed of purchasing a safe home for her two daughters and son. Faced with extreme adversity and limited education, Laxmi could not dream of anything but survival. 
Laxmi has been with our program since the beginning, and after 5 years of dedication and hard work we are proud to call her a Senior artisan. Since joining Anchal, Laxmi has found a confidence in herself she never knew she had. She is not only able to provide for herself and her children, but she is learning that life can be enjoyable when she has sustainable work.
"It encourages us to work hard. We feel very grateful that people like our pieces." 
This past year, Laxmi proudly told us that, after 11 years of renting, she was now a proud homeowner! She has become one of the 65% of Anchal artisans to become purchase a home with their earnings from Anchal. Laxmi is making her dreams come true through Anchal's holistic program. The amazing Network of Entrepreneurial Women have sponsored Laxmi this year so she can continue her career free of exploitation. You too can sponsor an artisan like Laxmi and give new opportunities to women on the waiting list here.