Anchal Project x Urban Outfitters Launch Party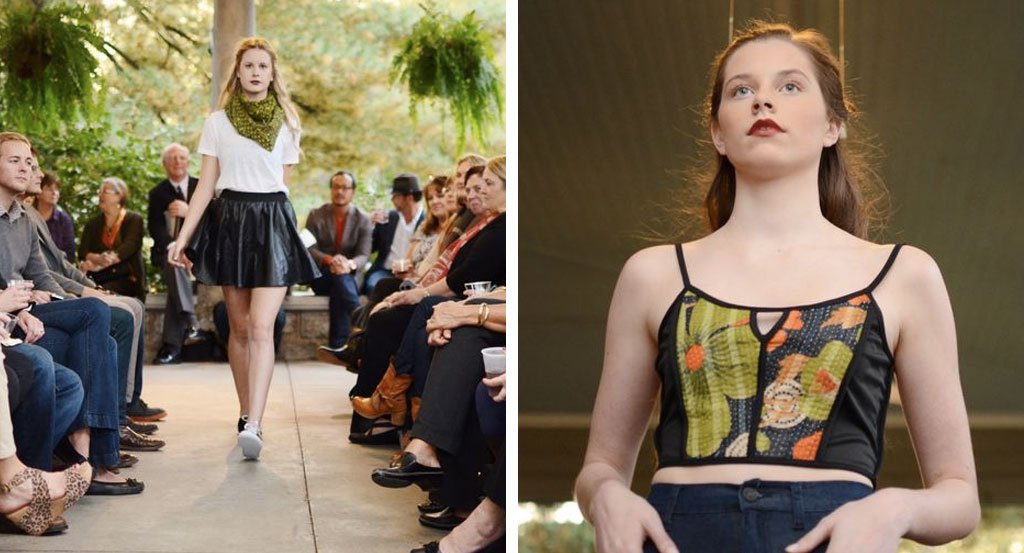 On October 16th, Anchal celebrated the launch of Urban Outfitters Anchal x Urban Renewal Collection with an special fashion show. The show featured all 11 pieces from the collaboration, as well as Anchal's NEW Didi Scarves through a series of 30 looks.
Before the show began, Councilman Kelly Downard presented October 16th as Anchal Day in Louisville, KY. Downard was followed by an introduction from Colleen Clines, Co-Founder and Executive Director of Anchal. Colleen shared Anchal's mission and the story behind the collaboration with Urban. Jaimala Gupta, Anchal's partner, spoke of the artisans in India and how the project has effected their lives. With a final thank you, the show began.
With music from JPSource, models from Heyman Talent, and hair/makeup by Blades, the show was an instant success. Held at Louisville's historic Peterson-Dumesnil House space was limited with over 200 guests. Excitement filled the air as each look walked through the historic home and down the runways. As the show came to an end, both the audience and Anchal team were full of excitement and emotion.
After many months of preparation and hard work, it was a wonderful night to celebrate with supporters, friends and family. A big thank you from the Anchal team to all those who made it possible. The Anchal x Urban Renewal Collection is now available through Urban Outfitters. For Anchal scarves shop here. For more photos from "Anchal goes Urban"
(all photos: Jacob Zimmer)