Anchal x Urban Renewal Take NYC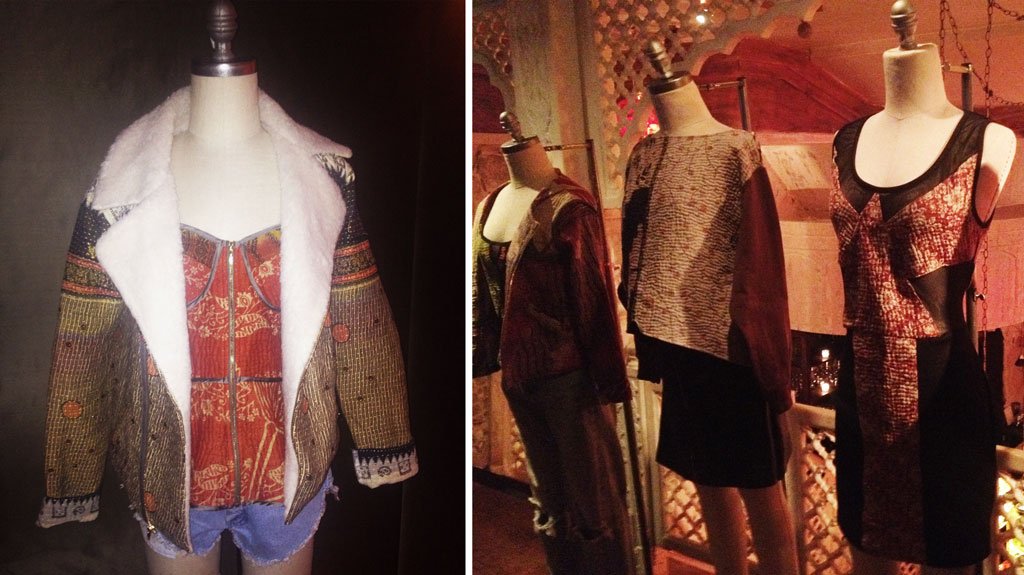 This past Tuesday, October 1st, Anchal and Urban Outfitters celebrated the upcoming Anchal x Urban Renewal Holiday Collection at Devi, an Indian restaurant tucked off Broadway in Gramercy, NYC. The event was the first sneak peek of the 11 piece collection along side wonderful eats and great drinks. In attendance were members from both the Anchal and Urban team, and press from WGSN, Lucky Magazine, Nylon Magazine, Fashionista.com, Collective Magazine, and many more.
Colleen Clines, Director of Anchal, and Tricia Bendik, designer of the line, addressed their inspiration and excitement about the collaboration. Both Colleen and Tricia spoke to the effect this line will have on the women who created the quilts. Each piece is created from quilts made from multiple layers of vintage saris and paired with fresh designs.
By purchasing an item from the Urban Outfitters Exclusive Anchal x Urban Renewal Collection, you are investing in new economic realities for women in India. Each piece contains portions of hand sewn quilts that are made out of vintage saris. A portion of proceeds from the sale of each one-of-a-kind piece will support Anchal's effort to provide alternative careers in textiles to marginalized and exploited women in India. Anchal artisans are paid fair wages, given healthcare and offered educational workshops. By offering new opportunities, Anchal helps women rediscover their self-worth, potential and creativity.
A big thanks to everyone who worked in getting this amazing event together, and a big thanks to everyone who came out to share in our excitement.