The Impact Continues to Grow, Road to India 2018!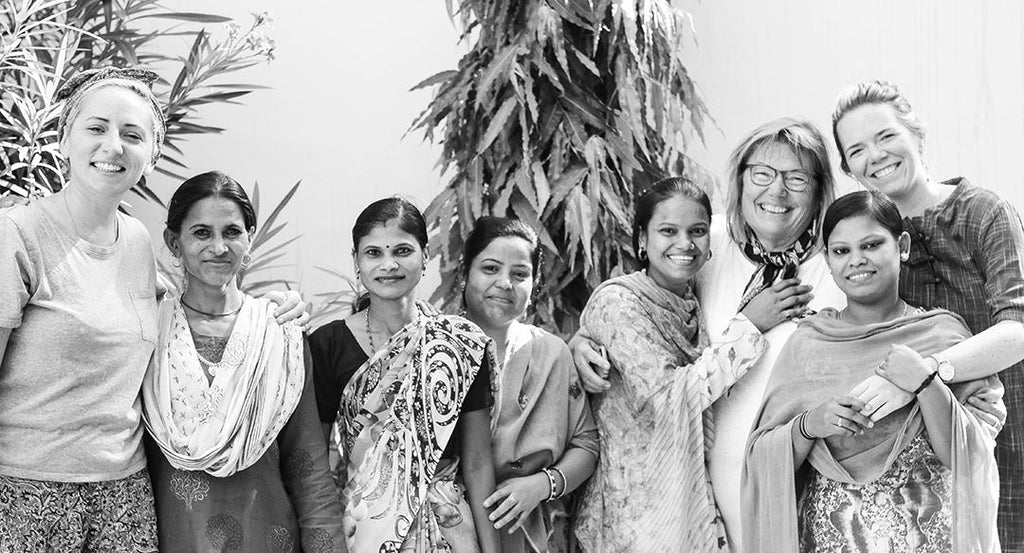 We are less than 10 days away from embarking on our annual trip to India. This year will mark our 9th anniversary in Ajmer!  I can't help but be a little overwhelmed with emotion and feel a sense of pride when we are able to see the stories of impact and empowerment coming out of our program.  How far we have come since raising $400 selling notebooks and note cards, to making nearly a decade of impact in the lives of women around the world!
I often reflect on those humble beginnings as we gear up for another trip to India, remembering the hope and excitement I felt when first starting Anchal.  Those feelings remain today and the growth we have seen over these nine years only inspires me to keep going.  
I am excited to bring along Natalie, Anchal's Marketing & PR Director, on her first trip to India, and can't wait for her to experience the program in person. We are anxious to arrive at the Anchal office, knowing as soon as we walk through the doors we will be greeted by bright and hopeful smiles of the artisans. Our time in India is so treasured and we always hope to accomplish a lot while there. During the 3-week trip, we hope to implement changes that can catapult Anchal's success and impact to the next level. Plans are often tweaked, but we wanted to highlight some of our goals and objectives:
Meet with new artisans who have joined the program since our last trip and learn their stories.
Visit the homes of artisans to meet their families and experience tangible impact Anchal's program has had in their lives.
Conduct interviews with artisans and our partners to learn how to improve and further develop our program.
Teach new designs skills to women who never dreamed they would be able to produce anything of beauty.
Begin sampling and planning for Anchal's FW18 Collection
Gather imagery and stories of impact to share with our customers, followers, and supporters.
These trips are vital to the success of Anchal's program, but they do not come at a small price.  We are humbly asking you to help us continue to make the impact that is so important in the lives of these women and their families and will enable them to continue on this journey to empowerment.
Starting Monday, February 26th, we will host a week-long digital campaign to raise money for our trip. Even more exciting, a generous donor has agreed to match every donation dollar for dollar, meaning your donation will automatically be doubled!
Our goal is to raise $10,000 to invest immediately into implement critical programming, update infrastructure and equipment, conduct personal artisan interviews to gather stories of impact and to celebrate the success of these artisans with a celebration on International Women's Day.Live updates will be given throughout the trip on Anchal's blog as well as Instagram - so make sure you follow along!  
As always, we appreciate your constant encouragement and incredible support. Will you continue #desigingchange with us help reach fundraising goal? 
With gratitude,
Colleen Clines
Anchal Co-Founder & CEO