Shakuntela Celebrates 10 Years with Anchal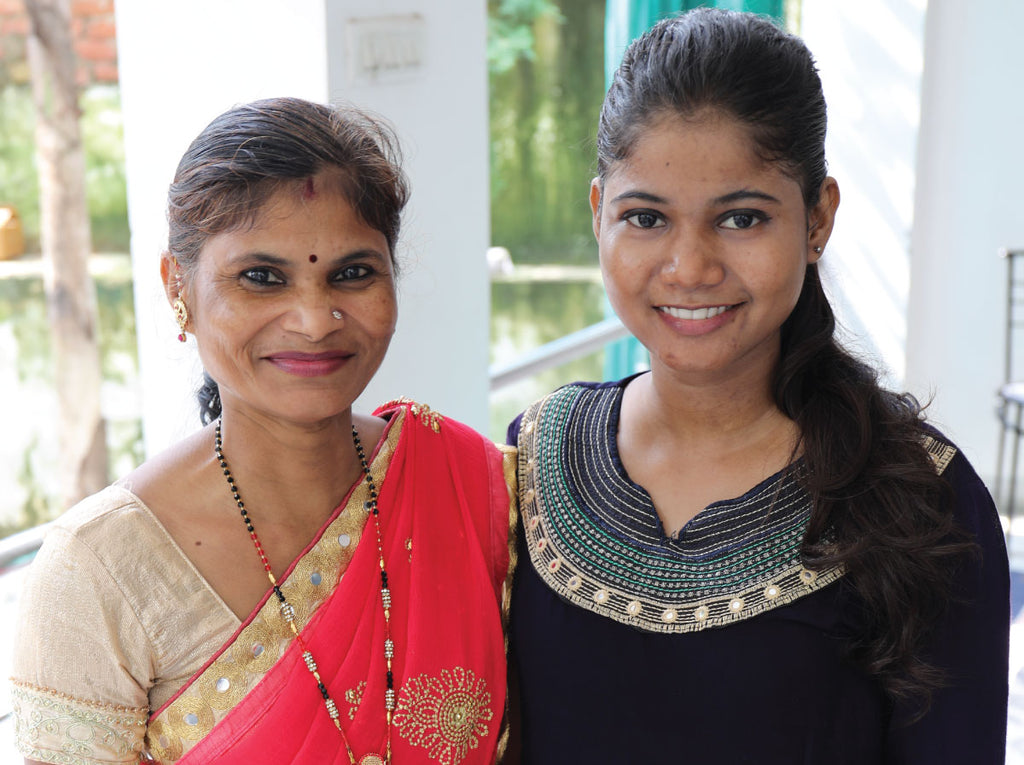 Shakuntela with her Daughter, Parthi, during a workshop in 2019
Shakuntela was the first woman to join Anchal and is now proudly celebrating her 10th year with Anchal as a Project Assistant. Prior to joining Anchal, Senior Artisan Shakuntela lived a life of hardship. She married at the age of eighteen and became a mother of three – one son and two daughters – by the age of twenty-three.
Soon after, her husband began struggling with severe alcoholism leaving Shakuntela to support the family. Once Shakuntela started working at Anchal, she steadily became the breadwinner, earning twice as much as her husband. 
"It is because of all the good wishes of the sisters around the world," she knows, "that we [have] the opportunity" to become empowered. 
Shakuntela with her son during a workshop in 2011
While Shakuntela was once submissive, she now acts as the primary decision-maker of her family, controlling the money which she has brought in from Anchal. She dreams of a better life for her children, one in which education has freed them from their current struggles. All of her income is directed to groceries and her children's education. Her daughter, Parthi, has also joined Anchal to earn while continuing her studies!
As Anchal's first artisan, we feel such a strong connection to Shakuntela and continue to be amazed by her unwavering strength and dedication. We admire her greatly and are so proud of her empowered confidence and resilience. Shakuntela has become a true leader in the community and is a model for how the program can positively change a woman's life. 
Shakuntela with her sister during a workshop in 2013
Shakuntela measuring fabric in the workshop in 2014
Shakuntela's portrait in 2016
Shakuntela cutting fabric as a Project Assistant in 2018