Inspiration Behind Our SS21 Collection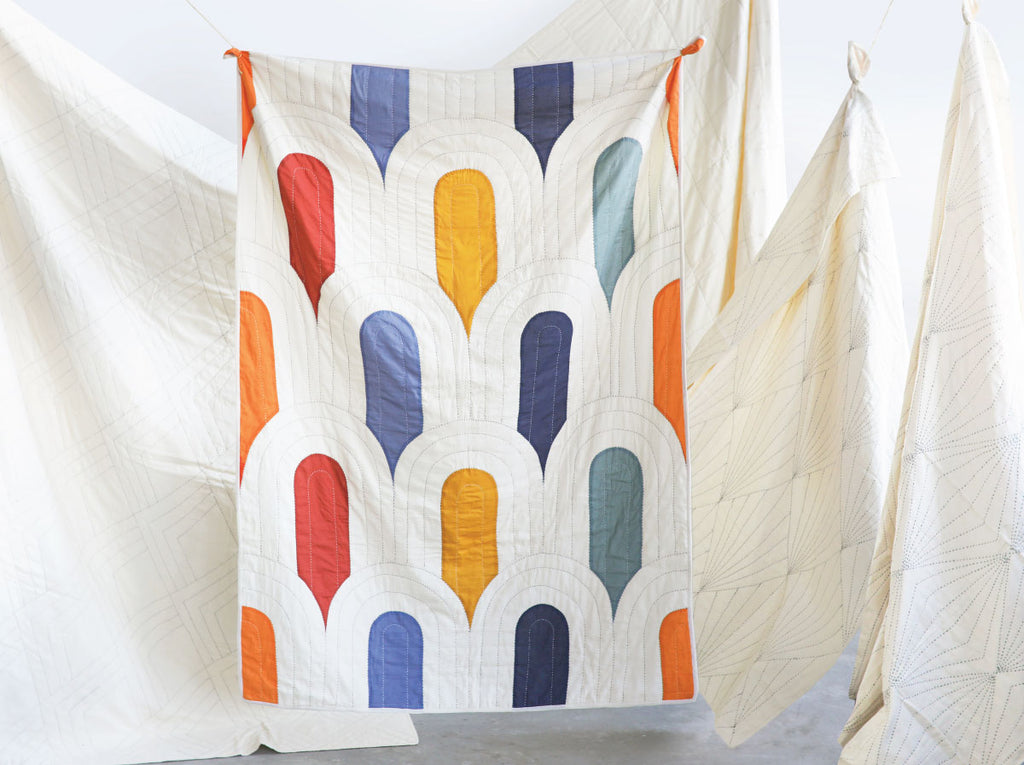 Anchal's newest Spring/Summer 2021 collection is fresh, colorful and possesses a playful nature that we have yet to see in a collection from the brand. Follow us as we take a deep dive into how the collection came to be, the inspiration behind it and what we can expect to see next from Anchal. Creative Director, Maggie Clines, shares the inspiration and story behind Anchal's new Spring/Summer 2021 collection.
After 2020, this collection feels refreshing, bright and screams spring. What was the initial inspiration behind the Spring/Summer '21 collection? What trends influenced this collection?
2020...enough said. When we sat down last November to design our SS21 collection we wanted to create something joyful, something inspiring and something unexpected!
Colleen and I kept saying throughout the year, "At least we're off the hamster wheel for a bit!" The silver lining was not having to play by the same rules we've been following for the last 10 years. When all the typical obligations were no longer pulling our attention - i.e. trade shows, networking events, fundraisers, pop-up shows and so on - we started to feel a sense of freedom and a rebirth in our creative process. I think that freedom is reflected in our new spring assortment. 
This season, we ignored the rules. We took the pressure off ourselves and we designed pieces that embodied a sense of playfulness and hope. I think we could all use a bit more hope and joy these days.
As far as trends go, personally I've been inspired by the color movements away from the austere white interiors and starkness - places and designs that tell a story and show personality. Specifically, I love following along with Kate Arends (@witanddelight_) and Meta Coleman (@metacoleman_). The way they embrace classic and traditional motifs and then infuse it with color and playfulness. I think as a society we're craving color, we're craving storytelling, and we're craving familiar concepts with fresh perspectives.
The Marigold Bloom Quilt Throw and the Botanical Tea Towels are such playful, plant-inspired designs that feel very new to Anchal. What was your design process like? Were these designs influenced by Anchal's dyeScape project in any way?
We love the story of the marigold flower and its rich history. It's the flower that links our Stitch x Stitch program in Ajmer, India with our dyeScape program here in Louisville, KY. 
In India, marigolds are used for all sorts of ceremonial occasions. They are often sold in mounds by street vendors, hung as garlands in homes, used in worship to decorate & honor shrines, placed around the neck of visitors as a sign of respect and protection and so much more. These flowers light up cities in India and it is absolutely spectacular.  
Here in Louisville, we grow marigolds in our local garden to harvest for natural dyes as a part of our dyeScape program. We have dyed and crafted 100's of pieces using this incredible flower. In the years to come, this flower will play a significant role in the growth of our local initiative. 
The marigold is Anchal's symbol of community - it binds our stories in hope.
As for the amazing botanical tea towels, those were inspired by our lovely house plants that kept us company all through quarantine.
The Ascend Quilt Throw is one of my favorite pieces from the new Spring/Summer '21 collection with a more contemporary feel than the other quilts. What inspired this design?
As you may or may not know, our collections are often inspired by pieces Anchal artisans create during design workshops. The Ascend quilt is the latest creation in our Narrative Collection.
Like our Seema Quilt, this design started with a photograph of Indian architecture. Senior Artisan Kamla (above) created a miniature textile art piece representing the photograph and then we designed the Ascend Quilt based on her fantastic piece.

Let's talk about the new duvet covers and striped canvas tote bags. Both of these product ideas stemmed from customer wishes, hopes and suggestions. How do you do you decide what new product ideas to explore and what's that process like?
Absolutely, we love hearing from our customers! We get tons of feedback and suggestions, so we often wait to notice trends first. After we see a consistent messages, we start reflecting on our current product offering and how we can incorporate our customers' requests. 
The tote bags were a blast to create - we've tried a few times now and finally find the right construction technique. We wanted to give a wide enough base that the bag could be used for a variety of occasions. The classic Americana stripe in an oversized tote is the perfect hybrid bag for the beach, farmers market, yoga class or just a catch all, run out the door, bag!
We launched our first duvet last spring and it's been a huge hit! So we wanted to expand the color offering in the triangle style and provide a simple white grid for all our minimalist fans.
Looking at the quilts from the Spring/Summer '21 collection, the first thing I notice is the complexity of the designs. There are so many intricate patchwork pieces! What was the most challenging design for the artisans and how has their skillset grown over the years?
First off, I want to congratulate our incredible team in India! Anchal's Project Director, Shefali, Master Tailor, Roopdas and our team of 13 Project Assistants have done an incredible job bringing the new collection to life. From the Marigold Quilt to the Canopy Quilt to the Ascend Quilt - these are some of our most complex pieces to date - the craftsmanship and precision is unbelievable! 
These designs presented new challenges of transferring patterns and tech packets from Louisville to Ajmer. But with time and dedication we developed new systems that have opened the door to even more complex designs in the future.
This process from initial concept to design to product launch took our team 95 days! This is super quick for us and all possible because of our team's dedication and hard work.
Seeing the artisans grow in confidence with their skillsets, what design ideas are you most excited to explore in 2021 and 2022? What's next for Anchal?
So many exciting collections to come! We're planning on expanding our apparel collection, branching into new home decor items, launching new color ways and patterns and even broadening our textile techniques with block printing!
Oh and for all our vintage kantha lovers - we have finally begun sourcing through a new sari vendor and will have restock products soon!