Road to India 2018: Fundraiser Update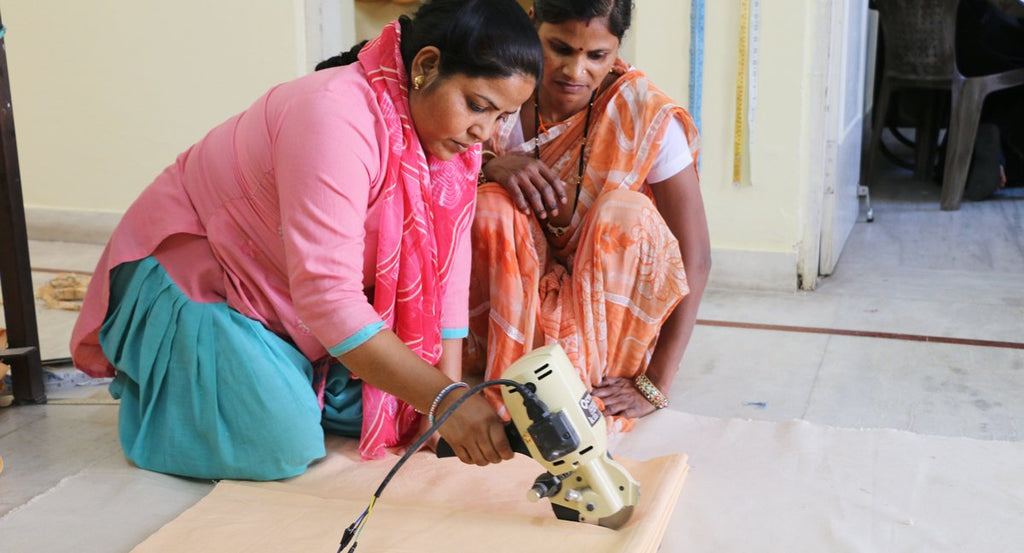 Thanks to your incredible support, we not only reached our $10,000 Road to India fundraising goal, but we exceeded it in less than a week!
Your investment in Anchal Project is vital to the success of our program and the empowerment of our artisans - you are part of the change.  During our 3-week trip to India, we were able to immediately put your dollars to work creating incredible impact. We updated infrastructure and equipment in the Anchal office, implemented critical programming and design workshops, conducted personal interviews and home visits to gather stories of impact, and we celebrated the success of Anchal's artisans with a joyous International Women's Day party.
The photos below are just a snapshot of the amazing impact we were able to make because of your generosity.  
Women's Day Celebration - Gifts for each artisan, DJ for Dancing, Tent for program and celebration
New Ironing Table for the office
New bulletin board to post guidelines for the artisans to access
Tool to measure fabric easier and faster.
2 new industrial sewing machines and all new tailoring chairs 
New electric cutting machine to cut layers of fabric faster and easier
New rugs for the office to give the artisans a comfortable place to sit and work
Stain remover & lint rollers to help clean and prep fabric for shipment. The artisans had never seen or used a lint roller before. They loved it so much, they gave it a special spot on the shelf in the office to protect it!
Tents for workshop days when we hosted over 100 artisans on the rooftop
Artisan stipends and snacks & chai during workshops
 The happiness and gratitude of the artisans was undeniable, and we can't thank you enough for your continued support.