Naturally Dyed Textile Art Gallery in Louisville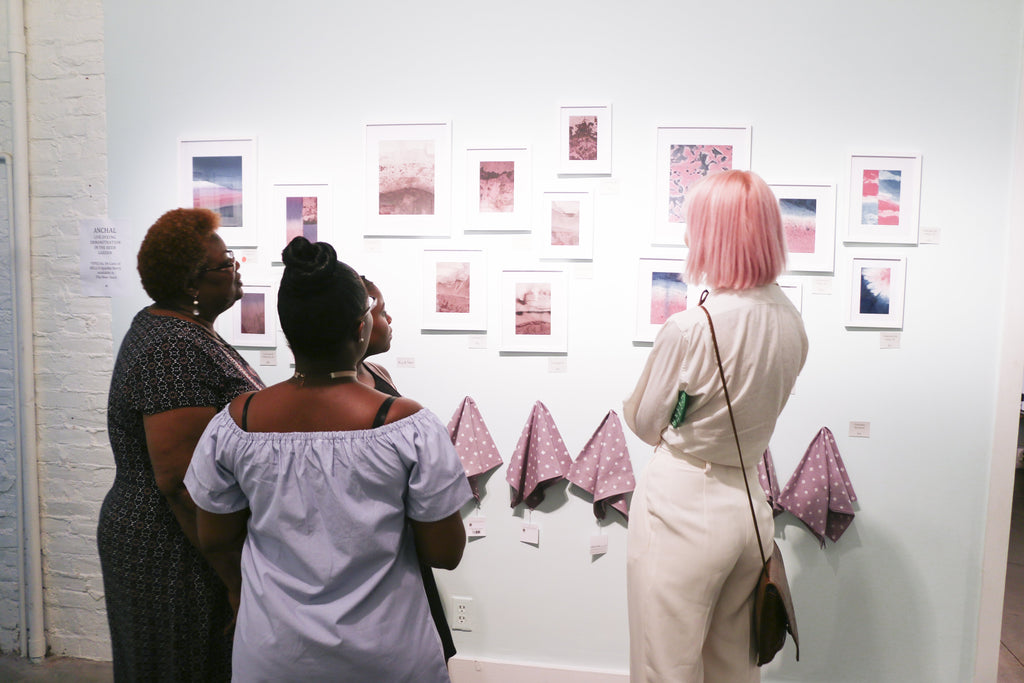 On Wednesday, July 11th, the Anchal Project team celebrated with our dyeScape Artisans during the opening of the "Dyeing to Make a Difference" textile art exhibit on display at Revelry Boutique Gallery in Louisville, KY. This exhibit showcases one-of-a-kind naturally dyed textile art handcrafted by local artisans using plant dyes grown in Anchal's urban dye garden, dyeScape.
The Textile Art Collection came to life through natural dye colors produced from indigo leaves, marigold flowers, and cochineal. Each piece was created by two local female artisans who are learning to grow, harvest and dye with plants. One of the artisans, Spechelle, came with her mom and daughter who were proud to see her artwork on display. 
"We're excited to partner with Revelry to showcase the incredible talent of women artisans and the transformative power art has to restore confidence and provide hope," said Colleen Clines, CEO and Co-founder of Anchal. "Every one-of-a-kind textile art piece is carefully hand-crafted and represents a life changing opportunity toward an empowered future."
It was a fun evening filled with music, mingling, and an interactive indigo dye demonstration lead by Anchal's dyeScape Coordinator, Brent. There was a great local turnout and Anchal is proud that many pieces sold during the opening night of the exhibit.
The exhibit will be on display at Revelry Gallery through August 8th and each piece is available for purchase. All proceeds will fund career opportunities for additional training for women in Louisville through Anchal's dyeScape program.