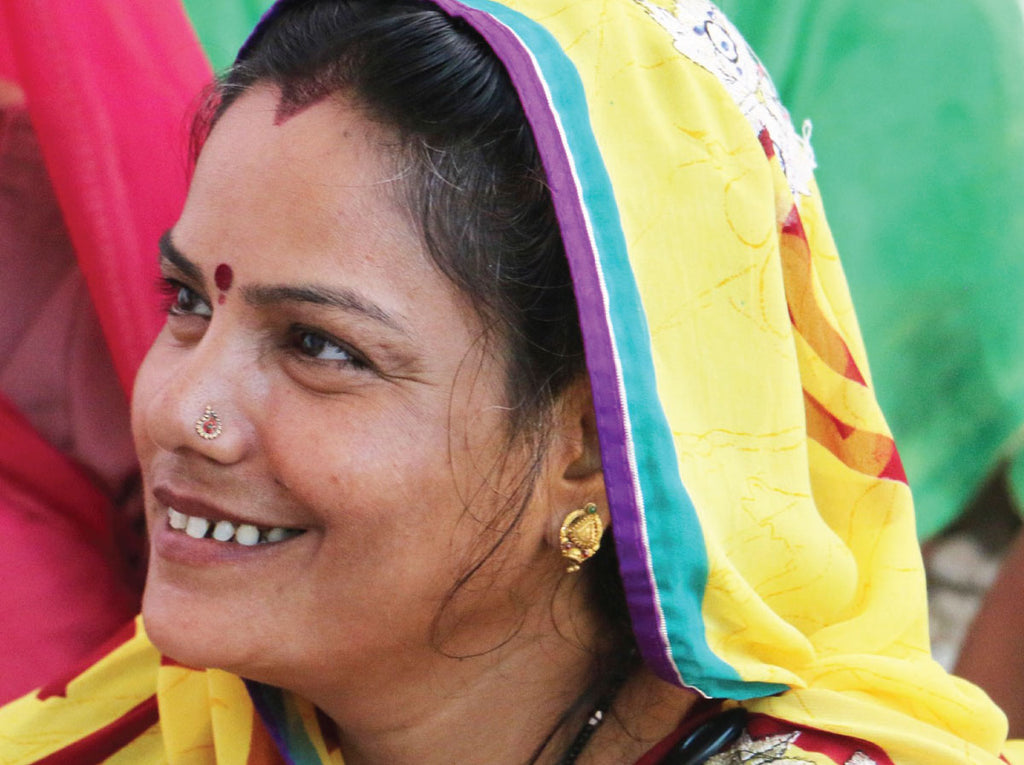 On our most recent trip to India, we had the opportunity to visit with artisan Santu and learn more about the true impact of her artisan sponsorship.
Santu is one of the first artisans Colleen connected eyes with when walking into the Anchal center. They immediately engage with giant smiles and giggles. Santu resonates joy and optimism that is contagious. When we spoke with Santu she proudly shared that this year she was able to purchased a refrigerator for her home. With a big smile she also told me that she bought a gold anklet and nose ring for her new daughter-in-law, a major accomplishment.
Santu conveyed her recent diabetes diagnosis and how it restricted her from working for a few months. However, she has changed her eating habits and has started to see improvements. She jokingly said, "When we first met I was much larger, but now I have lost weight!" She also told me about her eyesight declining and asked if we could provide another eye exam and glasses for the group. We hope to find an optometrist or company to help sponsor a camp soon. 
Santu ended the conversation sharing how much it means to her to create products for Anchal,
"Where we cannot physically reach, our names are reaching there!"
She she wanted to make sure that she shared her gratitude with her sponsor and all customers.
"I want to thank all the people who are associated with Anchal."
Anchal board member Ann Coffey has continued her sponsorship of Santu in 2017, but there are other women just like her that need your help.  Learn more and make a donation here.