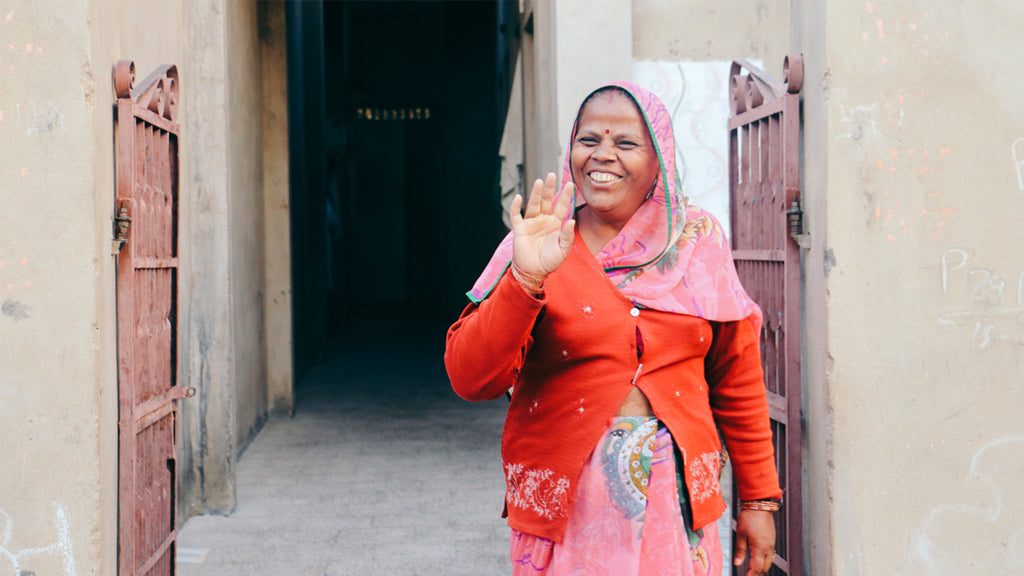 Kamla was born into extreme poverty and never went to school. She did labor work from the time she was only a 13-year-old girl until she was old enough to have an  arranged marriage. She married and had her first daughter at age 18. Today she is a 53 year-old-woman with 4 daughters ages 25-35. Kamla was determined to give her daughters the opportunities that she never had, but struggled to find safe, reliable work.
Today, Kamla has been working with Anchal for eight years. She has worked very hard, consistently creating beautiful, marketable pieces. She takes advantage of the education workshops in subjects such as financial planning  and recently saved enough money to purchase a home of her own. Her youngest daughter, taught Kamla how to sign her name. Three of her daughters graduated high school & the oldest one is in college, studying to become a teacher herself. 
5 years ago I didn't think I could be here. But I am here & I am happy now.  – Kamla 
Kamla's daughter's lives are not only economically improved, they are enriched by the prospect of higher education and empowered by possibilities. Kamla is a shining example of what ambition & determination can accomplish. In our most recent trip to India, we visited Kamla's new home in Ajmer. As we were walking up to the entrance she said, "I just want to make my daughters proud." Seconds later her daughters greeted us & embraced her with loving hugs. In that moment we had no doubt that she had already succeeded. Kamla's daughters are young, fearless agents of change, not only because of their education, but because of the example that their mother set.
With your support, we can continue to make Kamla's dreams for her family and herself a reality.