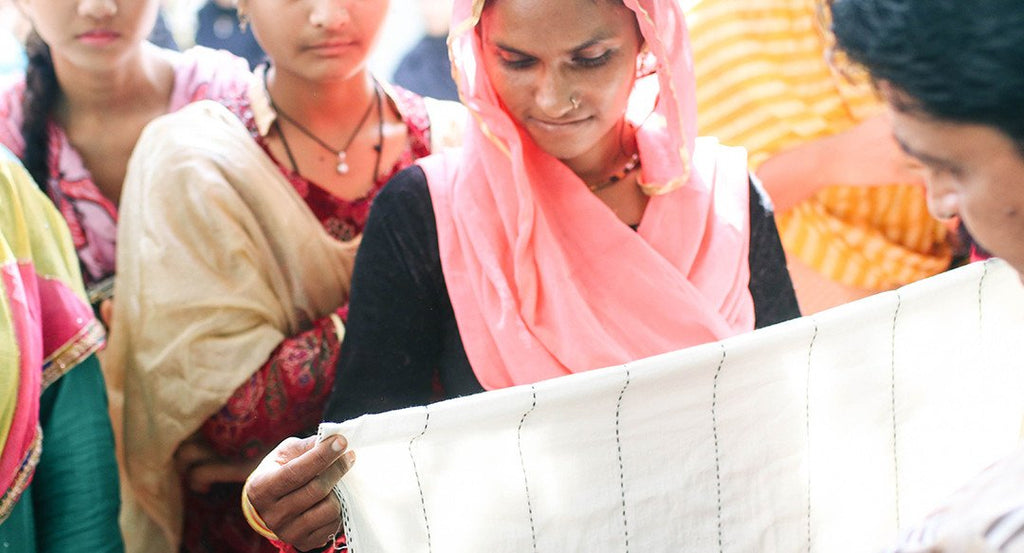 We met Afsana during one of our community mobilization drives in low- income areas of Ajmer, India.  While working as a textile artisan, Afsana would only earn 2-4 rupees per day. She was speechless after learning about our Kantha training program where she could earn anything from rupees 3,000 to 10,000 rupees per month. Afsana did not delay, and not only enrolled herself, but she also brought a large number of women from her community to sign up as well.
Afsana is now employed as a full-time artisan with Anchal. She has a great artistic sense, and has already mastered several different types of Kantha designs during her short time with the program. After her first month with Anchal,  Afsana was paid Rs. 669. Since then, she has improved in both speed and quality of production and has increased her earnings to Rs. 6631. Thanks to her hard work and dedication, Afsana's wages are steadily increasing, allowing her to save for long-term goals like sending her children to college and purchasing her own home.
With your support, we can continue to make Afsana's dreams for her family and herself a reality.