Growing Change in Louisville: From Vacant Lot to Dye Garden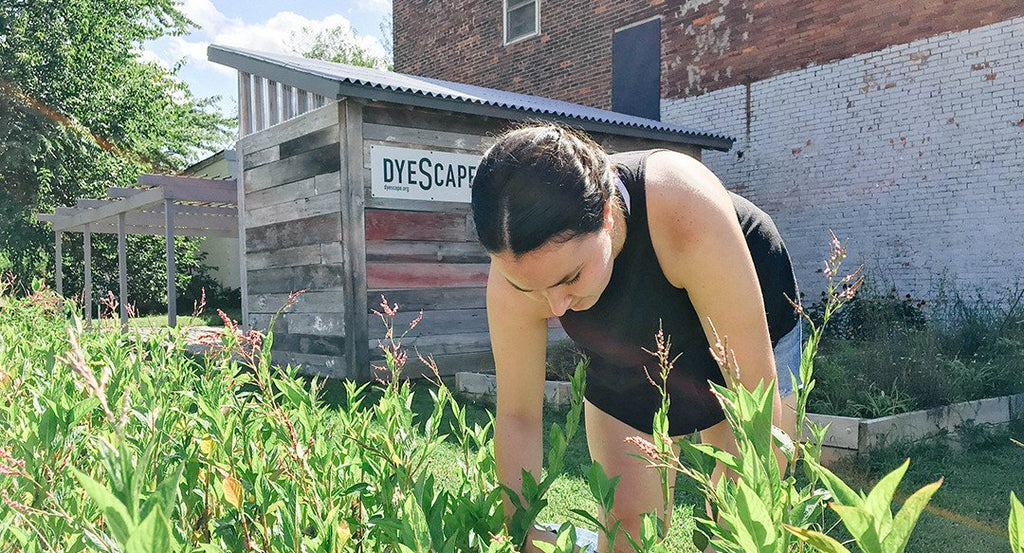 As winners of Mayor Greg Fischer's Lots of Possibility Competition, which sought innovative ideas for redeveloping vacant lots into productive community assets, Anchal was awarded a vacant property and $15,000 to implement dyeScape in June 2014. Since the dyeScape's initiation in 2014, Anchal has successfully cultivated natural dyes from urban gardens in the Portland neighborhood, serving as the resources for the project.
Anchal believes that design can change lives. We've seen over 130 women in Ajmer, India regain self-confidence through their creative work at Anchal. Now, CEO Colleen Clines has combined her landscape architecture education with her passion for social enterprise to create a landscape system that will bring about social change right here in Louisville, Kentucky.
dyeScape's network of urban gardens will reclaim vacant lots as areas of beauty and empowerment. We believe that it's vital to think creatively and sustainably. By using this "design thinking," we now have a plan to revitalize dozens of vacant lots and yards not only in the Portland neighborhood, but throughout the city of Louisville. We envision dyeScape expanding into a network of urban growers.
By transforming these vacant lots into beautiful dye gardens full of vibrant flowers, these new urban garden sites will act as educational outdoor workshops where community members will come together to learn about natural dyeing, gardening, and harvesting together.
This growth will not be possible without you.  Will you help us launch our first naturally dyed collection made by local artisan from dyeScape plants?  Even a small contribution has the ability to change countless lives.
Donate TODAY!