Anchal Featured as Dining For Women's Sustained Program of the Month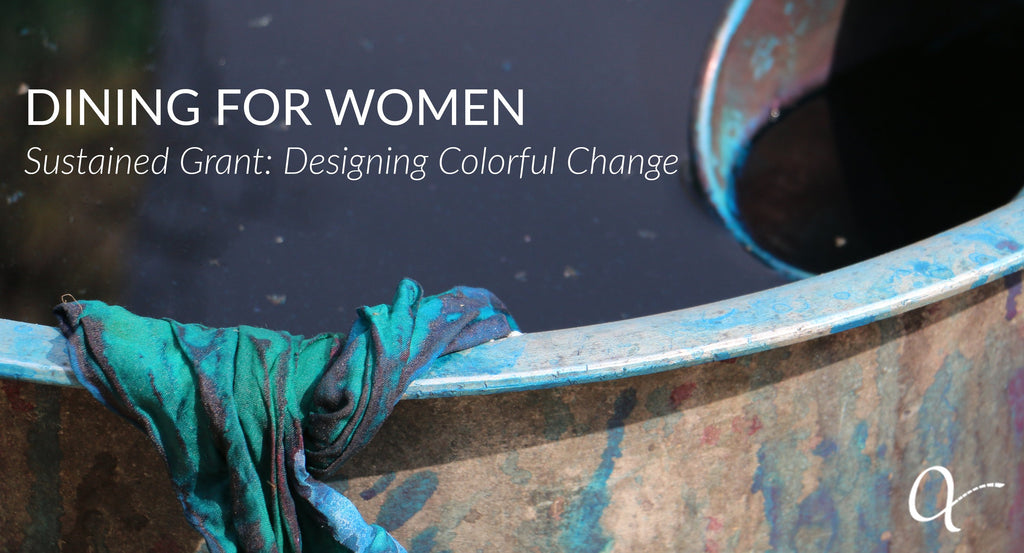 We are thrilled that Dining for Women has chosen Anchal to be the featured sustained program for the month of January!
"Dining for Women is a global giving circle that funds grassroots programs working in developing countries to fight gender inequality. Through collective giving circles, Dining for Women inspires, educates and engages people to invest in grassroots programs that make a meaningful difference for women and girls living in extreme poverty in developing countries." - Dining for Women website
You may recall that Anchal was the recipient of sustained funding from Dining for Women last summer. Starting this year, we will receive $20,000 per year for three years, totaling $60,000. This generous grant will be dedicated to Anchal's newest initiative Designing Colorful Change, which will allow us to train 135 women in harvesting and natural dye techniques in Ajmer, India! We will continue to expand our program and teach the artisans new skills. 
As an organization, we are honored to be featured in the Dining for Women program. The exposure they afford Anchal not only allows our program to grow, but even more importantly, spreads the message about exploitation of women in India and bringing an end to commercial sex trafficking. 
We encourage you to learn more about this incredible organization and get involved by 
finding a chapter near you
!