Thank you, Circle of Sisterhood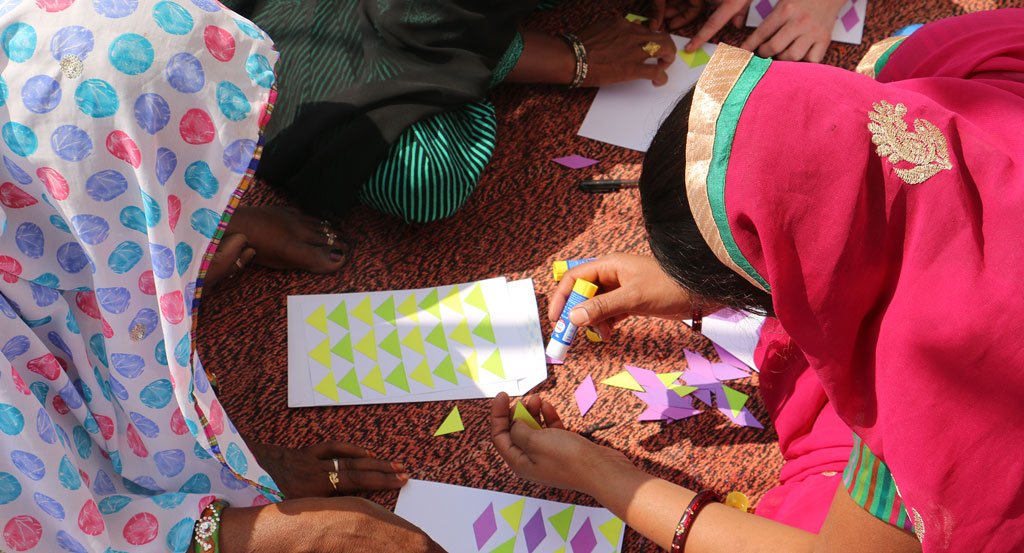 In May of 2015 we received a generous grant from Circle of Sisterhood to provide educational opportunities to Anchal artisans. The Circle of Sisterhood is a non-profit organization that focuses on removing barriers and providing educational opportunities for women and girls in the developing world. 
To date they are a network of over 5 million that have supported women and girls in 18 countries and 4 continents. They have educated 45,000 people on the importance of empowering women and girls and donated nearly a quarter of a million dollars to programs that elevate them around the world. This year we have been honored to be a part of it.
Anchal received a grant for $5,000.00 to conduct 12 monthly educational workshops in topics like financial planning, leadership, stress management, entrepreneurship, multiple intelligence, team building and communication. Each workshop had a specific goal and included a variety of hands-on activities, lectures, motivational speakers, group projects and presentations.  To read more about the individual workshops and their impact, click here>>
Additionally, it included a  7-day intensive design training workshop that covered basic topics like color pairing, measuring and cutting and pattern making. Some artisans learned more advanced techniques and experimented with different stitches and textures. For a day inside the design training workshop, click here>>
The educational courses and design workshops are a central aspect of our holistic program. This year they directly impacted 107 women who are supporting 321 children and  elevating the status of their families and communities. Today Anchal artisans are well-rounded, empowered agents of change.
None of this would have been possible without the help of Circle of Sisterhood. We are eternally grateful for your support. Thank you.
-The Anchal Team