Educational Workshops: Entrepreneurship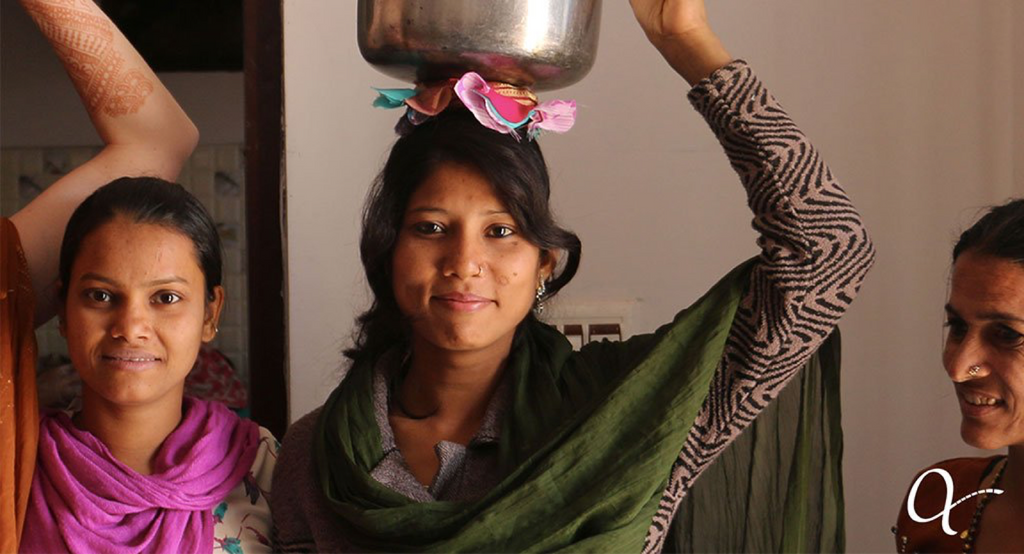 Last month our educational workshop covered an exciting topic: entrepreneurship. The goal of the workshop was to enhance the women's knowledge about potential opportunities and inspire them to use their skills to start small businesses and make smart investments, further elevating themselves and their families from poverty.
We recruited two women from a local University to share their personal stories about successful entrepreneurship in different facets like handcrafting & renewal energy. They shared the challenges, lessons, and joys of creating their own businesses and motivated the artisans to do the same. They talked about the benefits of working as a collective and encouraged the artisans to work together and support each other in a new venture.  With new energy and enthusiasm the artisans broke into small groups and brainstormed business ideas. They identified their unique needs and skill set and planned how to implement their own projects.
The workshop space was filled with excitement and inspiration. The artisans were overjoyed to know that they could start small businesses of their own and that other people believed in them. Most of them, who had never even considered the idea of becoming an entrepreneur, now know that anything is possible.
Durga shared that "this kind of training improves our knowledge and the potential of our lives. It gives us the energy to start something new and be independent and bold."
They are already starting business collaborations and are looking forward to next months workshop. Some of the artisans created & executed their own designs, including  a head cushion that makes grocery shopping and gathering water more comfortable. They talk about scaling their new products and selling them to women in the community. Santu said, "If we are economically empowered we can make a positive difference in our family, community and whole society."
Click here to donate to our educational workshops and allow women to be the positive agents of change that India needs.