4 Reasons Anchal Project is Proud to Celebrate World Fair Trade Day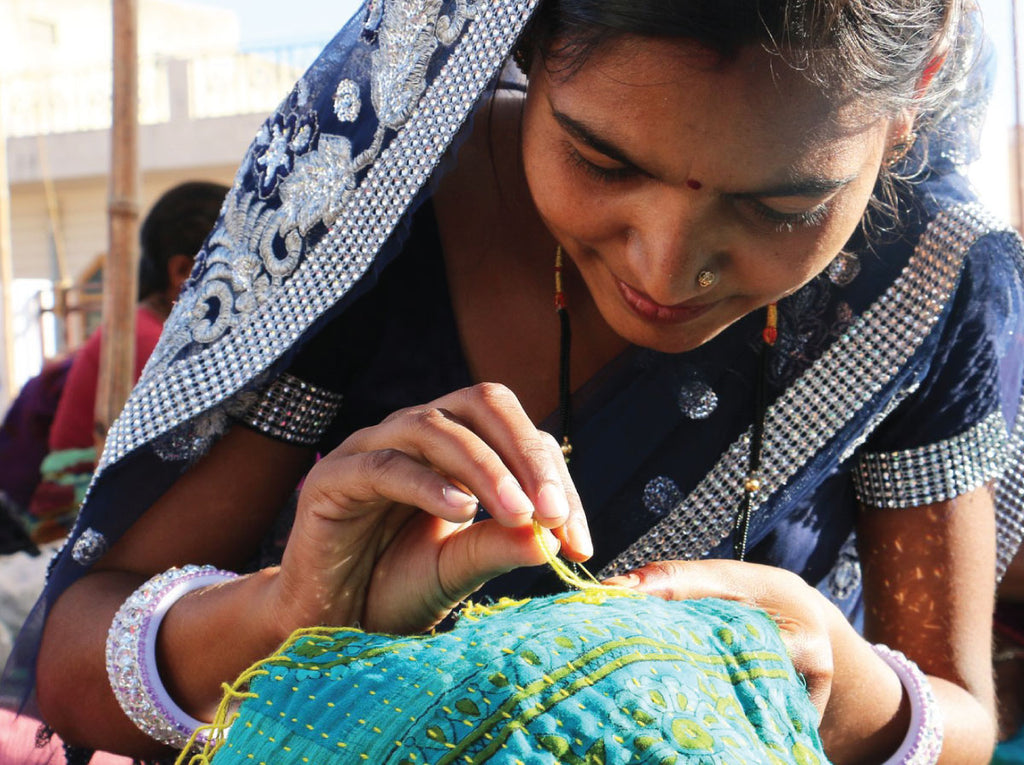 World Fair Trade Day, May 14, is, according to the World Fair Trade Organization (WFTO), a "worldwide festival of events celebrating Fair Trade as a tangible contribution to the fight against poverty and exploitation, climate change and the economic crises that has the greatest impact on the world's most vulnerable populations."  When you choose to purchase products from fair trade brands, like Anchal, you become an agent of change in the lives of the makers and their families.
In celebration of today and to continue the conversation about fair trade,  here are 4 ways we abide by the Fair Trade Federation Principals:
Safe and empowering working conditions
Anchal provides careers in textiles and design to exploited women in India. The communal workshop space is a critical benefit for the artisans to come together and work, share stories and realize their power is as a collective. They serve as an active community of guidance and support for one another.
Pay Promptly and Fairly
Artisans are paid  fair and competitive wages. Making 25%-100% more money than they were prior to working with Anchal, they are able to support themselves and their families through safe and dignified employment.
Cultivate Environmental Stewardship
We are creating programs and products that change lives and offset the environmental damages of the industrialized textile system. Anchal products are made from recycled material, organic fibers and natural dyes.
Respect Cultural Identity
Our current program offers skills training in kantha quilt making - a stitching technique rich in regional tradition. The design is uniquely bicultural: the textiles are made of 100% vintage saris and reveal the hand to heart of their makers while catering to a Western sensibility.
How will you continue the conversation surrounding fair trade?