Top Three Ways Anchal is Revolutionizing the Fashion Industry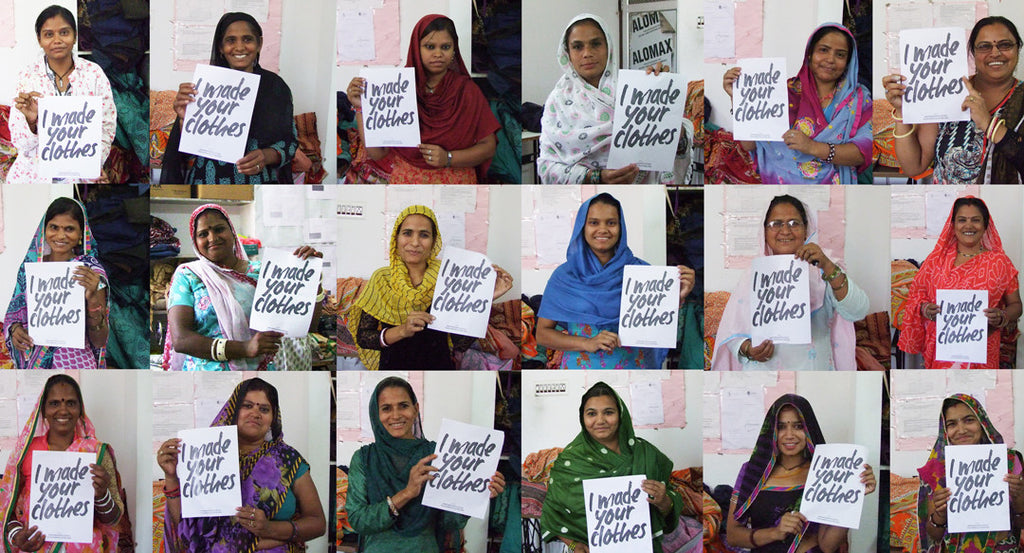 Fashion Revolution Day
takes place on the anniversary of the 2013 factory disaster in Dhaka, Bangladesh. On April 24th, 2013 1133 people were killed & over 2500 people were injured when the Rana Plaza factory complex collapsed. This year, Fashion Revolution is devoting a week to recognize the social & environmental failures in the fashion industry's supply chain. This week's efforts aim to raise awareness and challenge the way the fashion industry works.
Anchal is committed to this revolution and to show that we also "believe that fashion can be made in a safe, clean and beautiful way," here are the top 3 ways we are working to revolutionize the fashion industry:
Artisans in our holistic program work under ethical practices and receive fair trade wages. Coupled with educational opportunities, we hope to empower them to the be a catalyst for change in their families and communities

The materials we use matter and our products are made using recycled material, organic fibers and natural dyes.

By launching our local initiative

dyeScape

, we plan to help offset the environmental damages of the industrialized textile system through natural textile production in Louisville.
Anchal's transparency allows you to know who made your clothes.  Our artisans are proud to stitch their name in every handmade product. This week we challenge you to join the #fashrev conversation and question the fashion industry, show your labels and ask brands #whomademyclothes.