How to Make a Face Mask with a Bandana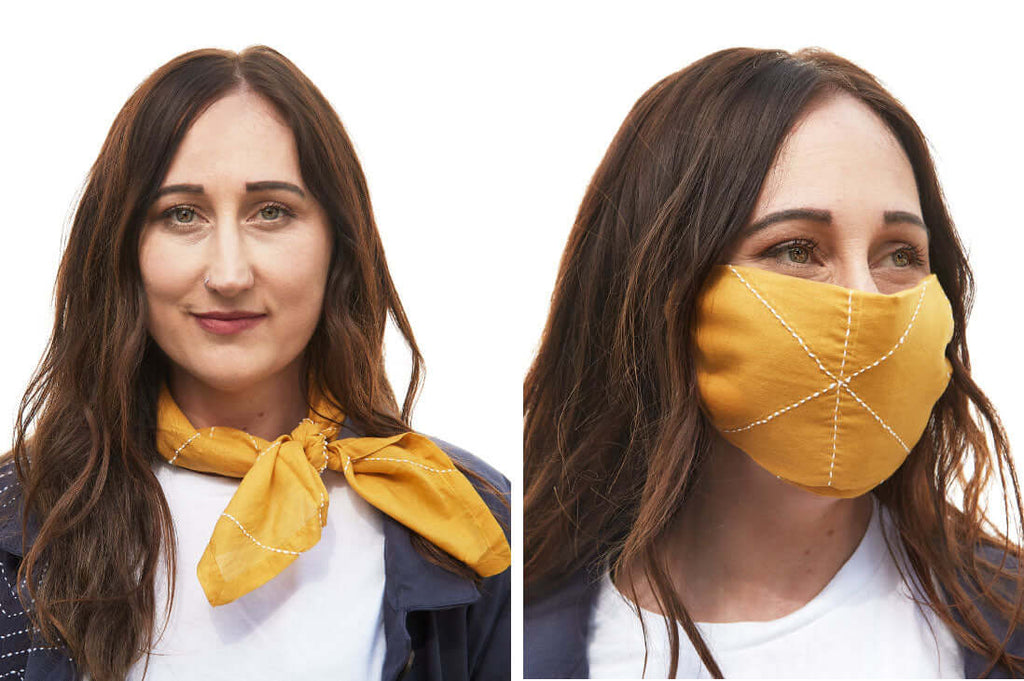 As we continue to collectively do our part to reduce the spread of COVID-19, we have created a brief tutorial demonstrating how you can create a face mask using an Anchal bandana. No sewing required!
The U.S. Centers for Disease Control and Prevention (CDC)  now recommends citizens wear simple cloth face coverings in public settings to protect themselves when social distancing is difficult to maintain and to help slow the spread of the virus.  
Our DIY bandana face mask only requires the following materials:
Elastic Hair Ties x 2

1 safety pin
Watch the video below to learn how to make your own bandana mask with a few simple folds.
Our bandanas not only function as a fun accessory in your hair or around your neck but can now become a fashionable face covering. Shop for your very own versatile bandana here.
*Please note - The cloth face coverings recommended are not surgical masks or N-95 respirators. We fully support those masks being reserved for healthcare workers and other medical first responders, as recommended by current CDC guidance.