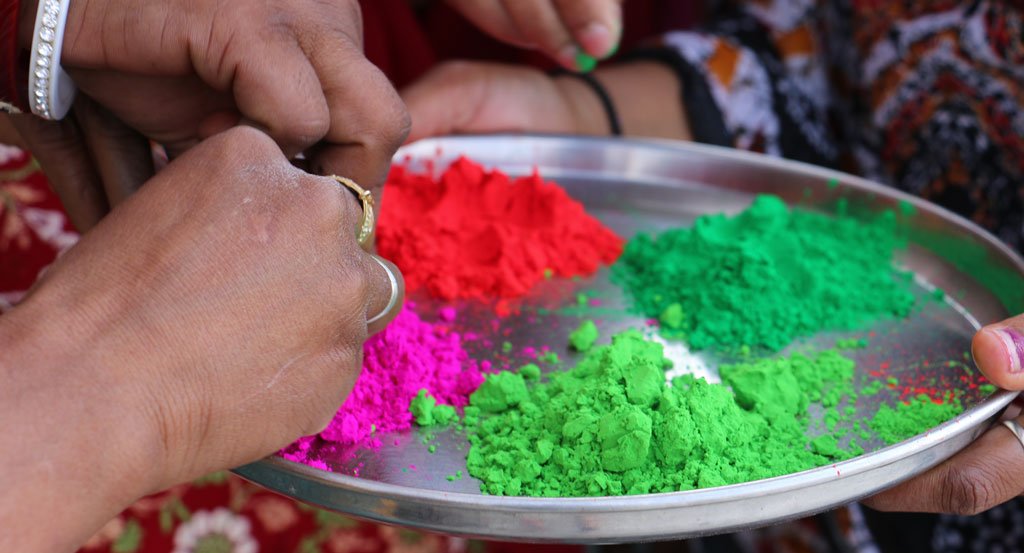 This year we got to spend the spectacular Holi holiday with Anchal artisans, who of course couldn't wait to douse Colleen & I in an array of bright colors. This celebration of color was followed more importantly by endless dancing! There is no where we'd rather spend it.
Holi takes place across India every March to welcome a new season, new love & new life (& you can learn more about it here). Millions of people in India fill the streets and cover eachother in powder dye while chanting "Happy Holi!" After a few minutes, all you can see are white grins sneaking between clouds of neon colors.
We hope you enjoy our photos from our celebration & Happy Holi!
- Tess & Colleen